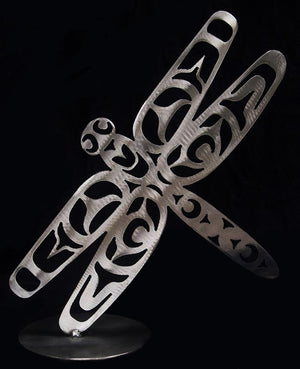 Ruggid Coast
Dragonfly, Standing
Sale price Price $68.00 Regular price
 Designed by Trevor Husband, First Nations artist.
16 ga steel construction.
Clear, Black, and Red Finish.
Made in Canada on Vancouver Island, BC
Dimensions:
Comes with welded stand.
Dragonfly. Helps us to dream our reality into being, to focus on what is really important so that we can transform our physical reality.